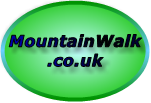 Join us on
In 1568 Mary Queen of Scots is said to have spent her last night of freedom at Workington Hall - now a magnificent ruin. Mary was arrested after her stay in the hall and after 18 years of imprisonment she was eventually executed. The hall itself has been closed to the public for some years due to health and safety fears, but an action group is hoping for it to reopen. The grounds and park are open however. Adjacent to the hall is an elegant Georgian House which is home to the Helena Thompson museum. The museum holds children's activity days and its displays reflect the history, industry and social life of the area.
Workington Hall - plans are in place to reopen this historic hall to the public
Ennerdale Water - Photo Courtesy Ady Gray
Stanley Ghyll Force is one of the most photographed waterfalls in the Lake District. It falls 60 foot through a dramatic steep and narrow gorge. This waterfall became a popular attraction in Victorian times, and was named after the Stanley family who lived at Dalegarth Hall. In summer the vegetation round the waterfall makes it feel almost tropical.