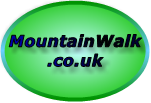 Join us on
Including the best known lakes, majestic scenery, impressive waterfalls, most challenging roads; sufficient indoor attractions for adverse weather and bursting with history (including many properties lived in and owned by William Wordsworth and Beatrix Potter), Windermere and the Southern Lakes area makes a great base for both the casual tourist and the more serious outdoor sports visitor. This page tries to give a flavour of the area, and highlights which you might want to see/do while on holiday here.
Lake Windermere is the largest lake in the Lake District, and the largest lake in England being over 10 miles long and nearly a mile wide at its broadest point. There are 18 islands on the lake. It is one of the most well known lakes, and a popular holiday destination.
Photo courtesy of Hawkshead Old Grammar School.
Bridge House, Ambleside