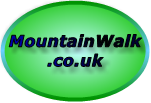 Join us on

Please visit the Sitemap to see the full range of information on this site
MountainWalk.co.uk is produced by
Trish Haill Associates
Copyright

Have you climbed Ben Nevis, Snowdon or Scafell Pike? Or taken part in the Three Peaks Challenge? Or have a special walk you'd like to share? We'd love to here from you! Join us on
or Send us an email.
Things to do around Snowdon
Snowdonia


Snowdonia is a beautiful part of the country and full of different attractions to visit. Explore sandy beaches and caves, historic castles, mines - there's something to keep the whole family happy.



Portmeirion

Italianate village designed by Sir Clough William-Ellis. Flat walking, some gentle slopes, but no one to rush you so you can take your time. The village was the setting for the '60's cult series 'The Prisoner', and you can while away some time spotting scenes from the programme.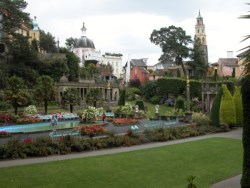 The Ugly House


Nothing like the name, this pretty house, called in Welsh Ty Hyll, is built of rugged stone. If a house with a roof and smoking chimney could be built between sundown and sunrise, the builders could claim the land freehold. It was erected by two brothers in 1475. This beautiful cottage had a sinister past, being the haunt of thieves in earlier centuries. It is now the headquarters of the Snowdonia Society.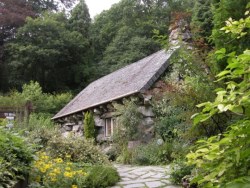 If you have any energy left, the walk around the town walls of Conwy is interesting as it is almost complete. The town is only the edge of the estuary and is an excellent tourist centre. As well as a magnificent castle, the town boasts the smallest house in Great Britain.

Conwy - Castle and walled town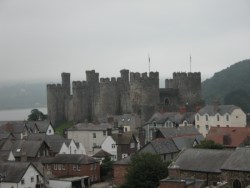 Llanfair PG


Visitors to Anglesey have fun trying to pronounce the longest place name in Great Britain, and nowhere is the name seen better than at the railway station. Next to the station is a very large gift shop - with no stairs! Perfect for the day after your climb up Snowdon, and a good place to buy those gifts for folks back home - or even yourself!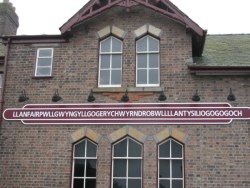 Sygun Copper Mine


There are a lot of steps in this mine, so probably not the best thing to do the day after your walk up Snowdon. The tour around the old copper mine is unguided so that you can go at your own pace, and information is given at various points along the way when you reach the trigger points. Fun especially when it is uncrowded, so visit early, or at the end of the day!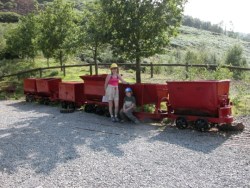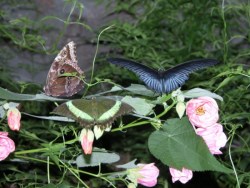 Pili Palas


The butterfly palace on Anglesey is well worth a visit. Relax and spend some time amongst these beautiful flying creatures - you are warned not to touch them, but it doesn't seem to stop them landing on you! Lizards, snakes, and birds are also to be seen, and all the family will enjoy this visit!


Following your climb up Snowdon, you will find that your legs and feet ache - depending on your level of fitness this may continue for a few days! This page gives you some ideas of less strenuous tourist sites that you may wish to visit. Of course, if you prefer to be active Snowdon is only one peak that you can conquer in the Snowdonia National Park.

Spend a week in Snowdonia and you'll still have places you haven't had time to visit!